Collection
Promotional Calendars for 2015
Rose Calendars are proud to offer over a century of experience in designing, publishing and printing calendars. Proven to be one of the most cost-effective forms of advertising and providing a medium for your business promotion, calendars ensure your brand is in front of your customers, increasing your company image, all year.
Whether you are looking for wall or desktop calendars, our extensive range of 2015 calendars includes stunning titles and formats for every taste and budget. Please browse our range of exciting promotional calendars for 2015.
Over a century of calendars
Your calendar printing requirements are in good hands at Rose Calendars: we have been designing and publishing promotional calendars for over 100 years and through our expertise have become the leading promotional business calendar printer in the UK. The exceptional quality of our calendars and high standards of our customer service, coupled with low minimum order quantities and fast and reliable delivery, is well known in the world of corporate calendars.
A recent, independent survey confirmed that the usefulness of a business gift is crucial to its success and that calendars are regarded as one of the most important tools people keep on their desks. A promotional calendar is therefore a good choice for anyone wishing to promote their business through a medium that is both useful and highly visual.
It is with this in mind that we have designed our 2015 calendars: innovative designs are coupled with easy-to-use date pads, stunning images are complemented by informative captions and additional useful information.
We are proud of our calendars, which offer value without compromising quality. We understand that you don't just want to take our word for it, though: please view our customer testimonials on each product for our customers' take on Rose calendars and the positive effect using calendars as a marketing tool has had on their business.
Make the most of your 2015 marketing budget – by investing in promotional calendars from Rose Calendars, specialists in corporate calendars for over a century.
News
Trophies for Rose at National Calendar Awards

Rose Calendars are no strangers to winning awards for our calendar designs and production quality, and this year's National Calendar Awards proved another successful event with Rose winning two awards in the corporate stock calendars category.

New Website Launch

Rose Calendars are pleased to be leading the way in their digital presence, with the launch of a brand new website. Having listened to customers and gained industry feedback, this new site is fully optimised to improve the experience to users and offer additional functionality which was not offered on the original site.

Operations Manager Appointment

Rose Calendars are pleased to announce that Mark Shipley joined the company on Monday 2nd December 2013 in the role of Operations Manager.
See all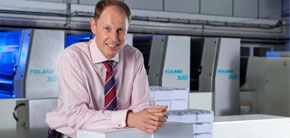 View collection