Collection
Promotional Calendars for 2018
Rose Calendars are proud to offer over a century of experience in designing, publishing and printing promotional calendars. Proven to be one of the most cost-effective forms of advertising and providing a medium for your business promotion, our extensive range of stunning advertising calendars ensure your brand is directly in front of your customers all year round.
Whether you are looking for attractive, eye-catching promotional wall calendars or stylish branded desktop calendars, our range of 2018 calendars includes stunning titles and formats for every taste and budget. Please browse our range of exciting promotional advertising calendars for 2018.
Over a Century of Calendar Design, Manufacturing & Printing!
Your calendar printing requirements are in good hands at Rose Calendars: we have been designing and publishing promotional calendars for over 100 years and through our expertise have become the leading calendar printer in the UK. The exceptional quality of our calendars and high standards of our customer service, coupled with low minimum order quantities and fast and reliable delivery, is renowned in the world of corporate calendars.
Our 2018 calendar range features innovative designs coupled with easy-to-use date pads, with stunning imagery complemented by informative captions and additional useful information. The 2018 range also features our innovative, industry leading 360 Interactive Wall Calendar. You can see all our new titles here.
Make the most of your 2017 marketing budget by investing in promotional calendars from Rose Calendars, specialists in corporate calendars for over a century!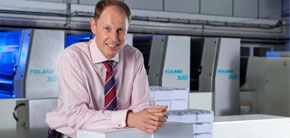 View collection