Bespoke Calendar Templates
It is possible to create calendars in bespoke formats using personalisation unique to your business and your own good quality images. You may like to base your calendars on one of our tried and tested layouts which we know works effectively for businesses and organisations who have previously commissioned them. Or you may wish to create something entirely bespoke based on our range of templates.
As experts in the field of calendars, we can advise on what format will work best for you, whether it is a 13 leaf desk calendar, a 7 or 13 page wall calendar or a different option. Your calendar can be unique to your company. We would suggest that in order to keep your brand in front of your customers, it is best to offer an attractive and useful product, and the question you should ask yourself is "will someone use this calendar on their wall/desk for a whole year?" because this is the purpose of a promotional calendar. Your calendar is much more likely to be valued and used if the images appeal to everyone, rather than 12 images of skips or diggers (although we are still happy to print these if you wish).
Let us guide you through the process from start to finish, helping you to source images, design your calendar and choose materials. We'll assist at every step of the way. Minimum print quantities do apply for personalised business calendars, but calendars can none the less be very effective for your business promotion.
Bear in mind that if you are using your own images, the quality needs to be very high, in order to enlarge the pictures to the size required, and the format needs to be all the same for each of the pictures you are using. Please contact us if you require any help.
Postage Saver Calendar Templates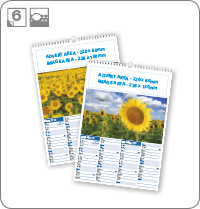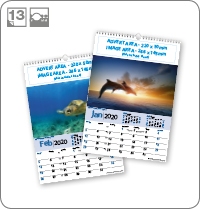 Portrait Calendar Templates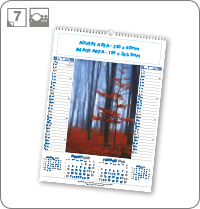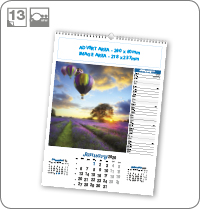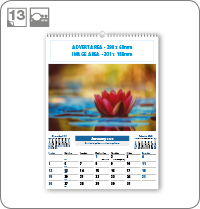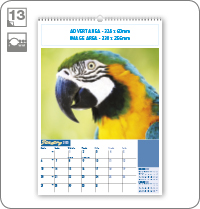 Landscape Calendar Templates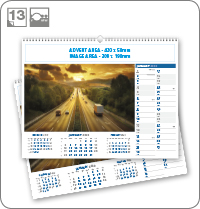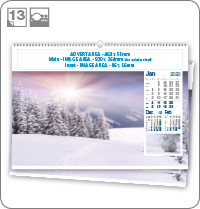 Desk Calendar Templates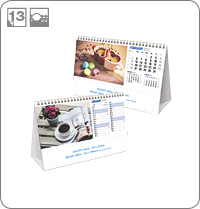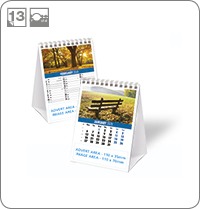 Slimline Calendar Templates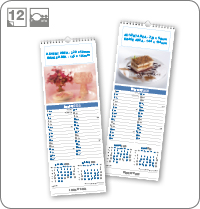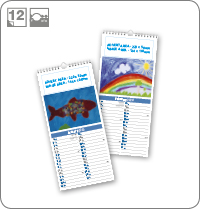 Central Spiral Calendar Templates