Promotional Glamour Calendars
Truly sensational, our promotional glamour calendars are packed with ravishingly beautiful models in uncompromisingly seductive poses.
Branded nude calendars are always popular but at Rose our extensive range of titles gives you the widest possible selection. Included are tasteful and atmospheric monochrome images that show the exquisite form of the female body through the lenses of top glamour photographers, as well as topless calendars with undoubted appeal provided by attractive girls in revealing yet stylish poses. Our men calendar, Dream Guys, features 6 extremely impressive muscular torsos.
Glamour business calendars are guaranteed to catch the eye, whether they are delightfully seductive or downright daring! Entice your customers with a glamour calendar from Rose and your brand is sure to be exposed throughout 2024.
Top Selling Calendars
Some of the most popular calendars from our collection.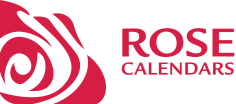 Glamour Content Filter
This section contains nudity. If you are over 18 and happy to continue please click Yes below.
---
Do you wish to proceed? Your choice will be remembered on the site
Yes, I wish to see the images
No, I don't want to view adult images