Marketing After Adversity – How to Recover Stronger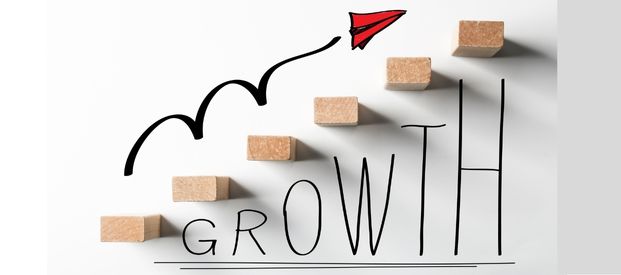 In recent years, many businesses have shared the experience of unprecedented adversity.
Firms that deal with the EU have had to cope with extra red tape and regulations that make importing and exporting more difficult and expensive. COVID-19 saw huge numbers of companies having to furlough their staff, or even close their doors for extended periods. The pandemic also undermined many business models, from the independent coffee shop with a clientele that now largely worked from home right through to the fashion boutique that lost out to online retailers. Even now, market conditions are tough thanks to a cocktail of rapid inflation and high interest rates, not to mention soaring, labour, material and energy costs exacerbated by the war in Ukraine.
Given such a backdrop, it's little wonder that many businesses put the brakes on their marketing efforts, or even abandoned them entirely. While such companies are now looking at ways of rekindling their marketing efforts, many are finding the process more complicated than simply picking up where they left off.
In this article, we share our experience of marketing after (and during) adversity – and give you our tips on how to recover stronger.
Take a fresh look at your business model
The COVID-19 pandemic in particular threw many firms' business models out of kilter. Many firms had to make very creative changes to keep afloat. For example, there was an artisanal bakery that struggled when the lockdowns were introduced. They solved the problem by changing their business model. Because they could no longer participate in farmers' or food markets, they switched to a home delivery model. They built up a strong following on Facebook and other social media and, soon, they were selling to more people than ever – and across a wider geographical area. People who wanted to treat themselves during the long days of lockdown were delighted to support a local business by buying cinnamon swirls, Belgian buns and all sorts of other indulgent baked goods.
When the lockdowns ended and things started getting back to normal, the bakery realised that demand for the home delivery service had begun to ease off. However, they had also invested in an online ordering system, so they adapted it. Now you can order cakes, bread and savoury pastries online and pick them up from one of the regular markets or from the bakery itself.
The message here is that you shouldn't assume that your business model will work as well as it did before. Ask yourself who your customers and clients are, whether they do things differently now (such as working from home) and then think of ways you can best meet their needs. You may find that part of the secret is switching more of your business online: during the pandemic, many smaller businesses got online for the first time, while many others reinvented and bolstered their online presence.
Reach out to existing and former customers or clients
One of the quickest and most effective ways to drum up new business is to reach out to your existing or former customers. If they haven't heard from you for a while, getting back in touch will put you back on their radar.
There are lots of simple and cost-effective ways you can do this. For example, you could drop them an email offering them exclusive deals or discounts. If you have the resources, consider making a courtesy call to clients to ask how you can help them. By rebuilding good relationships, clients and customers will be more inclined to give you their business – especially if tough times meant they couldn't afford to for a while.
Traditional marketing with a personal touch can also reap dividends. If your business has experienced tough times, why not write to clients or customers to explain how you've been working to overcome them, and why you're now in a position to offer an even better service?  You could even pop a branded notebook in the envelope to help keep your business fresh in their minds.
Get up to date
If you've had to neglect your marketing during adverse times, one of the first things you need to do is make sure people know you're still out there and still open for business. There are lots of simple ways you can do this, both online and offline.
Firstly online. Quick wins could include making sure your Google Business Profile is up to date. Add new photographs, check your opening times are correct and make sure the map is still accurate. Better still, encourage existing clients and customers to add fresh reviews – these can bolster the impression that you're thriving and can also help push you up the search rankings.
In a similar vein, ensure your website has regular fresh content on it and that's it's mobile compatible. Then make sure your social media accounts are active. Social media is increasingly the first port of call for many business customers and first impressions count.
Finally, examine your branding. If your branding is starting to show its age, now is a great time to create a new look. This can be particularly effective if you launch it at the same time as you launch any new services or products.
Network, network, network
Good networking builds up good relationships, and good relationships are likely to result in more business. People like to buy from people they like and respect.
There are lots of ways to network these days, no matter what size your business. If you're have a smaller business, local in-person networking events are a great way to make new contacts and get referrals. Industry events are a good way to meet other people working in your field and give you the opportunity to build up your business's reputation. Then there are lots of opportunities to network online and on social media. Find social media groups or discussion boards where potential customers or clients are likely to gather and then share your expertise, answer questions and create a reputation for being helpful and approachable.
Don't forget your existing clients and customers, either. Even something as simple as sharing their posts on LinkedIn will help keep you in people's minds. Also, if you do decide to do more in-person networking, be sure to create some branded collateral to give away – items such as pens  https://www.rosecalendars.co.uk/promotional-products are always popular and their recipients will frequently use them every day.
Tell great stories
So many businesses deliver excellent customer or client experiences every day of the week. Yet relatively few companies are good at communicating these stories. While B2C retail companies can benefit from excellent reviews, these are often harder for B2B service firms to get.
One way to solve this is to talk to your clients. Ask them why they like dealing with you and why they give you repeat business. Delve into the benefits your work has delivered, such as cost savings, high-quality work, innovation or personalised service. Then create case studies to give these stories a wider audience. You can use them on your website, on social media and even as part of a welcome pack for new clients or as part of tender for a contract.
Remember, one of the enduring sentiments that came out of the pandemic was 'be kind'. If you're kind to your clients or customers, give them an excellent experience and take an interest in them as human beings, they'll come back time and time again.
Tell their stories, because they're your stories too. Your reputation and excellence are the two things on which all your other marketing efforts depend.