Get More Bang for your Buck with your Promotional Products!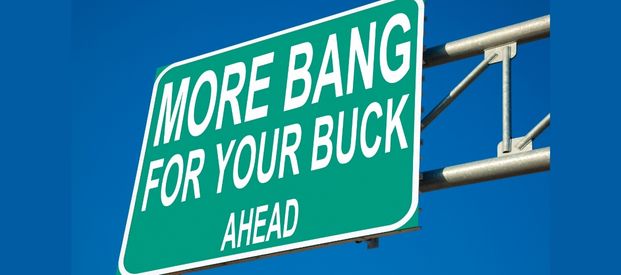 When it comes to marketing your business, every penny counts. That's one reason why many organisations are rediscovering the value of promotional products. While fleeting online ads and social media posts can be useful, they rarely make a lasting impression. By contrast, recipients of promotional products can use or wear them daily, giving your brand lasting exposure and helping you to build client loyalty.
That said, when you invest in promotional products it's wise to choose them strategically. If you opt for the right products for your business, they'll not only help boost client acquisition and retention, but they'll also make your marketing budget go further. To help you, we share our top tips for getting the value from your promotional products – while bringing down your tax bill in the process!
The magic of promotional products
There's a certain magic to promotional products that's hard to replicate in online marketing. When you have your company logo on items such as diaries, notepads or gifts such as umbrellas, sports bottles or power banks, they act as silent brand ambassadors, spreading your message far and wide. They're tangible, functional, and when done right, can leave a lasting impression on recipients. They're also particularly powerful in business-to-business marketing, where building good relationships with contacts is key.
Promotional products are not just giveaways: they're investments in brand recognition. Whether you distribute them at trade shows or corporate events, pop them in the post or give them to valued clients, these items create a lasting connection between your brand and your audience. Who wouldn't want to keep their business in the spotlight in such a cost-effective way?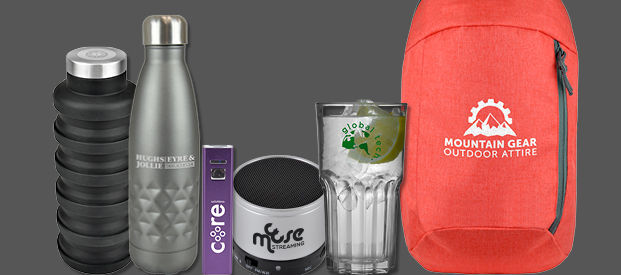 Cracking the code: how to pick the right promotional products
When choosing promotional products, there's one golden rule: it's not about spending more, it's about spending strategically. So before you rush out and buy hundreds of branded ice scrapers (though this could be a good idea if you own a garage or tyre fitters), let's look at some of the key things you need to consider before buying any products.
1. Target products to your chosen industry
A one-size-fits-all approach rarely works in marketing, so it's important to choose promotional products that resonate with the industry you're targeting.
For example, if you're an estate agent, you'll probably want to target businesses that may be able to provide you with referrals. These could include everything from building development companies, house developers, property managers and landlords through to architects, interior designers, mortgage brokers and home insurers. These professionals spend a lot of time at their desks, so consider items they'll use and see every day. Branded mugs, notebooks, pens and diaries will help keep your business in their minds and will also be spotted by their own clients, potentially leading to referrals for you.
On the other hand, if you are a metal supplier or a steel fabricator, you'll probably be seeking referrals from engineers, fabricators, specifiers, builders and material suppliers. These are people who are generally out and about in the course of their work, so you may want to give them items like branded hats, polo tops, water bottles and umbrellas that they'll carry with them each day. Quite often people will ask questions about these items, which can lead to unexpected referrals.
2. Think carefully about your audience
Before you start giving out promotional products, it's a good idea to think carefully about each specific audience. This can help you choose products that are relevant to recipients and are at the right price point for your needs.
To give an example, imagine you have a financial services business hoping to attract high-value clients at a corporate event. In this situation, you could consider putting together promotional 'goody bags' that include premium items such as branded power banks, USB sticks, earphones or Bluetooth speakers. These items can impress and encourage recipients to find out more about your company.
On the flipside, if you had a scrap merchant's business, you'd have different priorities. While it might be effective to give premium items to major insurers that could potentially send you thousands of written-off cars for recycling, you'd probably stick to items like branded keyrings, pens and mugs for clients such as small, independent garages.
Whoever your chosen audience, it's also important to select items that align with your own values. For example, if your business has an environmentally conscious outlook – such as a builder specialising in sustainable construction – always choose eco-friendly products. Examples include reusable bags, refillable water bottles and pens that are made from recycled materials or bamboo.
3. Choose quality products
It's tempting to opt for a large quantity of lower-cost items, but quality should always come first. A well-made, durable promotional product reflects positively on your brand's image. Investing in higher-quality items, such as those supplied by Rose Calendars, ensures that your brand remains associated with excellence. This is particularly important for items that remain useful over an extended period.
4. Don't forget to claim against tax
While many business gifts are not allowed as a deduction against profits, many promotional products are. The good news is that you can claim back the cost of gifts against tax if they meet all of these criteria:
– The gift costs less than £50
– You don't give a single person gifts worth more than £50 in a single tax year (or your company's annual accounting period, if different)
– The gift has a 'conspicuous advertisement' for your business, such as a prominent logo.
Thanks to these rules, branded promotional products can not only result in extra sales, but you can claim their cost back from the taxman. That's a win / win for your marketing!
Invest in your brand's growth!
As you've seen, choosing the right promotional products can stretch your marketing budget further than you might imagine and are ideal for B2B marketing. By selecting quality items that resonate with your audience, you're making a smart investment in your brand's growth, visibility and reputation.
At Rose Calendars, we offer a huge range of quality products that will let your brand shine through without breaking the bank – while reducing your tax bill. Our products are chosen by a huge range of businesses, from recruitment agencies and delivery companies, through to events specialists and estate agents. So, whether you want to impress with great-value power banks and umbrellas, or make a statement with branded clothing, mugs and water bottles, browse our products today! https://www.rosecalendars.co.uk/promotional-products