The Strange Disappearance of Agatha Christie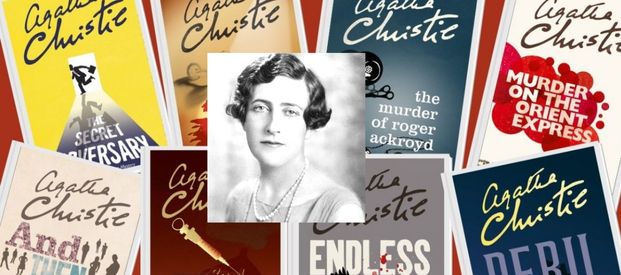 On 3 December 1926, famed crime writer Agatha Christie went missing from her home in Sunningdale, Berkshire, not to be seen again for 11 days. On this day in history we take a look at the story of her disappearance, which sparked one of the biggest organised searches for a missing person, in a plot that could have come straight out of one of her novels.
At the time of her disappearance, 36-year-old Agatha Christie was a best-selling author who had just published her sixth novel, The Murder of Roger Ackroyd. Her career was on an upward trajectory, but her personal life was hanging in the balance.
Christie's husband Archie was having an affair with a younger woman, Nancy Neele, and had asked for a divorce. To make matters worse, Christie was struggling to cope with the recent death of her beloved mother.
On the night of 3 December 1926, following an argument with her husband, Agatha Christie left home, driving away in her Morris Cowley car.
The following day, the car was found abandoned several miles away in Guildford, Surrey, on the edge of a chalk pit. Inside was Christie's coat, a suitcase of clothes and her driving license. The famous novelist, however, was nowhere to be found.
Desperate for clues, detectives scoured her manuscripts and analysed letters she sent to her secretary and husband in the days before she vanished. Police explored the possibility that she might have committed suicide and focused their search on a nearby pond called the "Silent Pool". Over 1,000 policemen, numerous search dogs and 15,000 volunteers were enlisted in the search for Christie. A sizeable reward was offered by one newspaper. Fellow crime writers Sir Arthur Conan Doyle and Dorothy L Sayers were drafted in to help. Days went by and still there was no sign of Agatha Christie.
Eventually, 11 days after her disappearance, Christie was found at a spa hotel in Harrogate. She had checked in under the name of Teresa Neele, using the same surname as her husband's mistress, and claimed to have arrived from South Africa. With her picture appearing in all the newspapers, the staff and guests at the hotel had soon recognised Christie and the police were notified.
Archie travelled to Yorkshire to collect his wife – a reunion that was rather awkward by all accounts – and the couple returned to Berkshire. At the time, he was quoted as saying: "She does not know who she is … she has suffered from the most complete loss of memory."
Christie was divorced from Archie in 1928 and soon after he married his mistress, Nancy Neele. Christie went on to marry a British archaeologist, Max Mallowan.
So what prompted the strange disappearance of one of the most famous novelists of her time? Some have conjectured that she intended to frame her husband for her murder. Others have speculated that it could have been an elaborate publicity stunt for her next novel. Perhaps she was experiencing extreme mental stress from the death of her mother and the breakdown of her marriage. Maybe she did indeed lose her memory.
It seems that we will never know exactly what happened to Agatha Christie during her 11-day disappearance. But this enduring mystery continues to fascinate and perplex her fans to this day.