Mike Jeffries
About Mike Jeffries - Transport Artist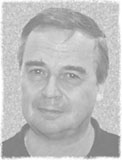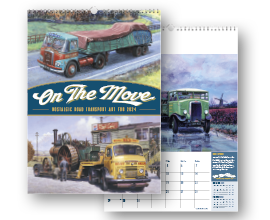 Born in Plymouth, Mike Jeffries has established a reputation as an artist specialising in all forms of wheeled transport, trains and commercial vehicles in particular. As a boy, he was fascinated by farm tractors and American service vehicles on patrol in the West Country during the Second World War.
After art school in Birmingham he gained practical experience travelling the length and breadth of Britain. As an acknowledged expert Mike can convey with his brushwork the beauty of older forms of transport with authentic livery and marque identification.
His originals grace the board rooms of many companies, and commissions have been undertaken for transport museums. Reproductions may be found in magazines and calendars, particularly On the Move, published by Rose Calendars and available as a wall and desktop calendar.