A Year of Calendar 'Trips'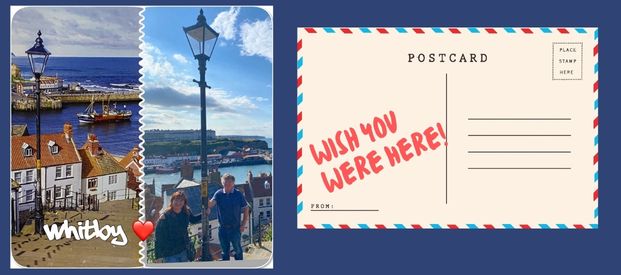 Towards the end of last year, Rose Calendars were contacted by Julie Melbourne who was trying to find out the exact location of an image in our Northern Pride Calendar. Julie was keen to locate the position that the photo shown in September/October was taken, on the Leeds & Liverpool Canal. It stretches for 127 miles along its length, crossing the Pennines and includes 91 locks on the main line.
We are often asked about the images in our calendars, which are sourced afresh every year for each and every calendar title. Making a selection of images with a good mix of seasons, subject matter and location is key to creating interesting and engaging calendars for our customers. This ensures the promotional product remains on the wall or desk all year to advertise the brand of the customer who sent the calendar to the recipient.
However, Julie had another reason for wanting to know the location of the photograph! Her husband Jeff had been given the calendar through his work, and after admiring the six images, they decided they would explore the beautiful places in each northern location and set a challenge to find where each and every picture had been taken before recreating it for themselves.
The couple were not walkers at all by their own admission, and only began taking exercise and enjoying the search once they had started. Julie said "the calendar honestly inspired us to make an effort to get exercise outside and explore. We found it a great opportunity to spend time together away from our hectic working and family life and also to get to appreciate the countryside."
To begin with friends thought Julie and Jeff were not serious and would be simply finding a pub nearby, but every single person they shared their experience of weekends away with were genuinely interested and said "what a wonderful idea".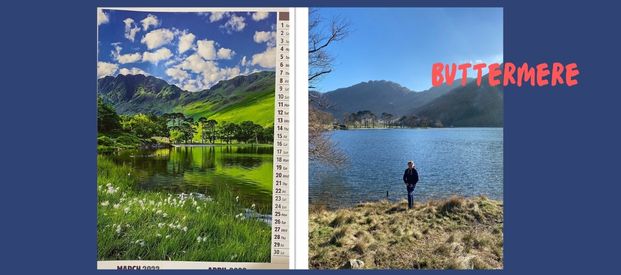 They enjoyed six separate trips to discover the places in the calendar, having a fantastic time on every one, but their joint favourite was by far "Buttermere Lake". They walked approximately 4-5 miles right around the Lake – through a farm in the village and then through fields filled with sheep. They couldn't have been luckier with the weather – they experienced wonderful sunshine, even taking a picnic to enjoy in the calendar spot!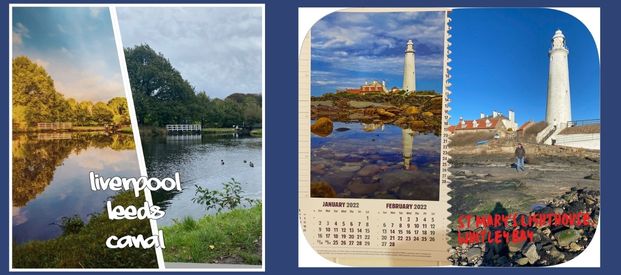 Julie and Jeff went on to walk to Whitby, St Mary's Lighthouse in Whitley Bay and Lordenshaw Hill Fort before the weather turned and somewhat curtailed their visit to Kinder Scout. However, they were not put off all together and still managed to get a photograph, even though the skies and scenery are not quite as stunning as the November/December image in the calendar! Six hours into the climb they had to give up due to serious weather conditions and absolute exhaustion, but the couple certainly made every effort to not only find the spots, but enjoy the walks at the same time.
Julie said "We had so much fun, met so many lovely people along the way and visited such lovely scenery – it was a pleasure to visit places we would never have been without this calendar – so thank you to Kay Welding Supplies for giving my husband's work place the calendar."
Julie and her husband are now in receipt of a 2023 calendar and we await with anticipation to see where this year will take them on their travels!