Feeling Festive on Christmas Jumper Day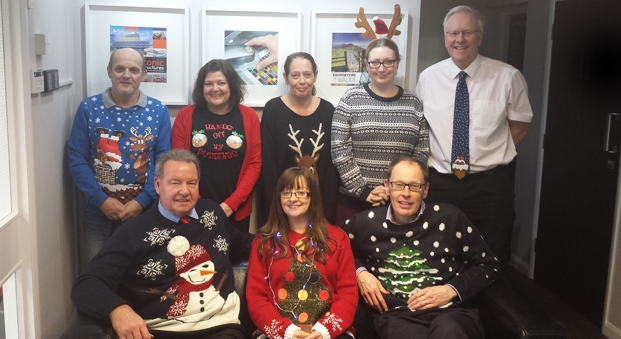 Today, Friday 12th December is the third Save the Children Christmas Jumper Day and at Rose Calendars we were more than happy to take part and don our best festive sweaters in order to help to raise money for such a great cause!
The funds raised by Save the Children go towards essential aid such as the purchasing of vital antibiotics for sick children around the world. The UK government is also matching public donations pound for pound – so the £2 suggested donation for adults will do even more good!
Aside from looking wonderfully silly on Christmas Jumper Day, workplaces can register to compete against each other in the Save the Children Woolly Wonderboard.
This is a very busy time of year for us and it certainly brought a bit of extra festive cheer to our calendar printing factory to see Managing Director, Michael, walking around in a flashing Christmas tree jumper!