Classic Marques See Revival in New TV Show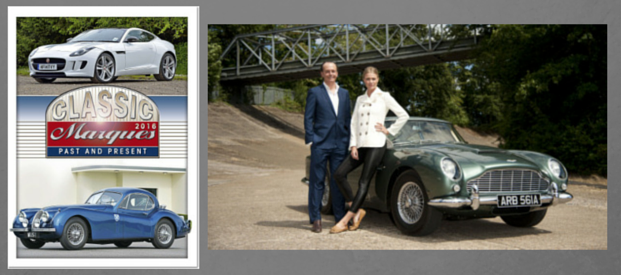 A TV series devoted to Classic Cars is set to begin this week on Channel 5. Former Top Gear presenter and motoring journalist Quentin Willson is joined by super model Jodie Kidd and track driver Bruno Senna, to present a brand new programme featuring classic marques and celebrities.
The show is set to celebrate the booming market in classic cars with presenters offering glamour and intellect, combined to bring excitement and a racing edge back into televised motoring. The series of 13 hour-long episodes, will delve deep into the phenomenon of the classic car, with contributions from the likes of Steve Coogan, Jennifer Saunders, model David Gandy, rap superstar Tinie Tempah and racing legend Sir Stirling Moss.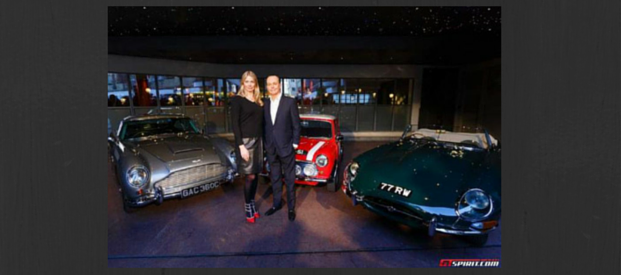 Feature stories include Jodie Kidd driving a Jaguar XK120 at the Mille Miglia rally in Italy and resident racer Bruno Senna putting 10 classics through their paces on track at the legendary Brooklands circuit in Surrey. Quentin Willson celebrates 50 years of the Ford Mustang in California, and other great classics come alive in the series. The show will also focus on classics of the future which you are advised to buy now while they are still affordable and their valued go stratospheric. Will Best the presenter from 4Music will also look at low-cost motorsport, and show that it isn't just for the well-heeled, when he tries low-cost high-fun classic car sprints.
Quentin Willson, who presents the programme and is executive producer, said: "I'm delighted that Channel 5 will be showing The Classic Car Show. The global growth in classic cars, not just in terms of auction prices of high-end Ferraris, but the sheer number of people who share the passion, has driven the creation of The Classic Car Show."
"No one has done what we are doing ever before. We've got gorgeous cars, passionate stories, an extraordinary filming budget and endless enthusiasm. The Classic Car Show is an amazing, insightful series without a socket set in sight."
The series has been evolved in response to the multi-billion pound boom in the classic car industry which has seen some automotive investment values rise faster than modern art and London real estate. The production team which includes Willson, all come from a Top Gear background, and are well placed to form the authority on this insightful series.
Jodie Kidd said: "Classic cars are beautiful, sexy and evocative – when you climb in and turn the key something magical happens." and described the programme as "a VIP backstage pass to one of the most exciting and exhilarating forms of art that we have."
Rose Calendars offer a range of Motoring Calendars including:
Classic Marques Past and Present Calendar
Motor Sport Calendar
Marques of Distinction Calendar
Collectors Cars Calendar
To see the full range of Motoring Classics Calendars see
https://www.rosecalendars.co.uk/car-calendars
A bonus to the already thrilling series is a collaboration with Aston Martin providing one of its future classics – an Aston Martin V8 Vantage – for one viewer to win. This bespoke model is the work of Aston Martin's expert design team, led by Chief Creative Officer Marek Reichman. Viewers will be able to follow the build of the V8 Vantage each week through a series of short films shot at Aston Martin's home in Gaydon, Warwickshire. At the end of the series, one viewer will own this work of automotive art.
The series is based in an 'underground' studio at the world's first purpose-built motor racing circuit at Brooklands. Dating from 1907, a rich past is celebrated with both car and aviation museums as well as the modern Mercedes-Benz World museum.
Bruno Senna, the late legend Ayrton's nephew, said that driving ten of his favourite classics around Brooklands was a highlight of his year, adding: "It's great to work with a team with such passion for what they are doing."
Watch the trailer for the TV programme here:
https://www.youtube.com/watch?v=wzUMhugkfW8&feature=player_embedded
The first of 13 episodes of The Classic Car Show, starts at 7.00pm on Thursday February 5 on Channel 5