King Charles III Visits Colchester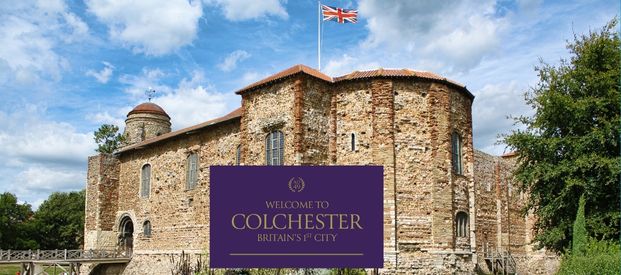 King Charles III visits Colchester today, 7th March 2023 to celebrate city status which was awarded last year during the Queen's Platinum Jubilee celebrations.
The visit by the King and Queen Consort will be a prestigious occasion for the city and will see their majesties visit Colchester Castle where they will be greeted by a Guard of Honour and the city's British Army Band, before meeting local organisations representing the city's heritage and communities.
Here at Rose Calendars, we are proud to be a family business with a history dating back to 1908 in the city, where our founder George Rose formed the company. Gaining city status is important for businesses and residents alike, as it cements the history and heritage which surround us, highlighting the characteristics of the locality.
After visiting Colchester Castle, the country's figurehead and the Queen Consort will meet charity representatives, volunteers, refugees and school children before unveiling the name of a baby white rhino from Colchester Zoo.
The Mayor of Colchester Tim Young is proud to welcome the royal couple and said "Their Majesties' first visit will be a proud moment for Colchester and I know residents will share our delight. It will certainly be one of the highest honours of my time as Mayor."
As the patron of the National Literacy Trust and other literacy charities, the Queen Consort has a great interest in literature, so Charles and Camilla are then heading to Colchester Library where they will enjoy afternoon tea with Age UK volunteers and users and learn about the Essex Year of Reading. They will be joined by children, broadcaster and author Dermot O'Leary and author Frank Cottrell-Boyce. Last month Camilla launched her Birthday Books Project which aims to provide wellbeing and happiness-themed mini libraries at 75 primary schools in disadvantaged areas in the UK. A special cake will conclude the proceedings before Her Majesty is presented with a special library card.