Commemorating the First Wimbledon Tennis Championship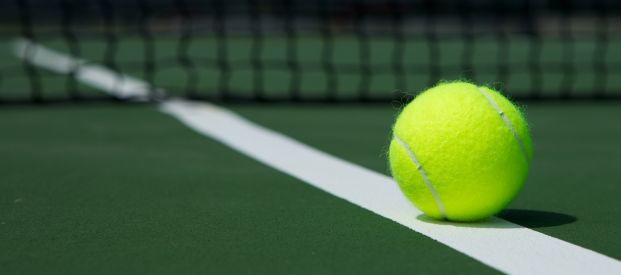 Wimbledon starts this year on Monday 3 July and runs until 16 July at the All England Lawn Tennis Club in London. On 9 July 1877, 146 years ago, the first ever Wimbledon tennis championship took place. Since then, Wimbledon has grown from a somewhat modest sporting event into the longest-running and perhaps best known tennis tournament in the world.
The championship is traditionally hosted by the All England Lawn Tennis and Croquet Club (AELTC) in Wimbledon, London, and takes place over a two-week period at the end of June and the start of July.
From modest beginnings
It may surprise some tennis fans to know that the very first Wimbledon tennis championship was quite a small affair compared to the iconic event it has become today. On 9 July 1877, the All England Croquet and Lawn Tennis Club (as it was then known), held a "lawn tennis meeting" for amateurs with an entrance fee of one guinea. Proceeds from the event were to go towards the cost of a lawn roller.
Just 22 men attended the tournament (women were not allowed to take part initially), and a total of 200 people watched the final match. The winner, Spencer Gore, who received a silver challenge cup and 12 guineas of prize money, reportedly said that "lawn tennis will never rank among our great games".
The first women's singles tournament was held in 1884, attracting 13 entrants. The winner, 19-year-old Maud Watson, beat her sister Lilian in the final to win the prize of a silver flower basket. This event foreshadowed the 2002 Wimbledon final when sisters Serena and Venus Williams went head-to-head, with Serena emerging as the victor.
Men's doubles were introduced in 1884, while ladies' doubles and mixed doubles events were included in 1913.
Wimbledon traditions
Many people associate Wimbledon with the consumption of strawberries and cream, a tradition which has taken place since that very first match in 1877. The price of a serving of strawberries and cream at the tournament has stayed at £2.50 since 2010.
Another Wimbledon tradition is that all players must wear almost entirely white clothing. Some colour accents are allowed, but these can only be a single trim of colour around the neckline and the cuffs of sleeves. The traditional colours of Wimbledon are dark green and purple and these were brought into place in 1909. The previous colours of blue, yellow, red and green had to be changed as they were too similar to those of the Royal Marines.
Memorable moments
Over the years, the crowds at Wimbledon have seen some memorable events, such as the longest ever match in 2010. This took place over three days between John Isner and Nicolas Mahut and lasted for 11 hours and 5 minutes. That year also saw the fastest serve by a male player, Taylor Dent, with a speed of 148 mph.
Wimbledon fans have watched Roger Federer win the most men's singles titles – eight times between 2003 and 2017. And Martina Navratilova has clinched the most women's singles titles, winning the trophy nine times between 1978 and 1990.
So, as this year's tournament gets underway, there are bound to be plenty of thrilling moments in store for fans both at home and at centre court. It's game, set and match!