Michaelmas Day, Goose Fairs and Blackberries……….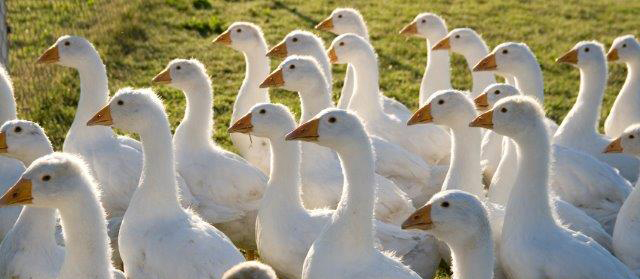 Michaelmas Day, 29 September, is linked with the thriving tradition of Mop Fairs and Goose Fairs and, as one of the four quarter days on the calendar, was historically the date on which the rent was due. Being close to the equinox, it is associated with autumn, and is said to be the best time to eat goose and the last chance to pick blackberries.
Fairground fun
From the Middle Ages until the early 20th century, Michaelmas was the time when farm workers and servants looked for new employment. Mop Fairs, or hiring fairs, provided the opportunity for workers and employers to meet.
Stratford-upon-Avon Mop Fair occurred each year on the day after Michaelmas. People seeking work would carry some emblem of their trade: so a shepherd might carry a crook, dairymaids a milking stool, and housemaids, or those with no particular trade might carry a mop. Employers and new workers agreed a year's contract including board and lodging, with payment to be made at the end of the year.  A small amount of money sealed the deal, providing funds to spend at the fair which continued well into the evening with a lively mix of games and plenty to drink and eat. The strangely-named Runaway Mop took place a week or so after the Mop Fair and was the opportunity for employers to make a second choice and replace any workers who proved unsuitable at their first week's trial.
Originally Mop Fairs took around the date of 29 September, but since the mid-18th century, the fairs moved to approximately eleven days later. This is because, when the new Gregorian calendar was introduced in 1752, eleven days in October were dropped to bring the new calendar in line with the solar year. The Mops remained linked with Old Michaelmas Day, staying closer to the end of harvest.
Here are some Mop Fair funfairs to visit this year:
– Marlborough Big Mop and Little Mop, 4 Oct and 18 Oct 2014  
– Tewkesbury Mop Fair, 9-10 October 2014
– Stratford-upon-Avon Mop Fair, 10-11 October; Runaway Mop, 23-24 October 2014
For hundreds of years, Nottingham has held a fair around the time of Michaelmas. St Mathew's Fair dates back to Anglo-Saxon times and was replaced by the Lenton Fair, and then by the Nottingham Goose Fair which still continues today. All sorts of livestock and goods were sold here, from geese to sheep, cattle, horses and cheese, and it was a great social occasion too. Farmers from the Lincolnshire Fens walked here with more than 20,000 geese to sell ready for fattening for Christmas. In 1928 the fair moved from the Market Square to its present site at the edge of the forest where it still takes place each autumn, with a thrilling array of fairground rides and tasty food from around the world.
Tavistock Goose Fair dates right back to the early 12th century. Today there is a fine funfair with market stalls, as well as cattle, sheep and Dartmoor ponies on view and an auction of live geese and poultry at the Tavistock Livestock Centre.
Weyhill Michaelmas Fair has a long history as the place to trade in all sorts of things including sheep, cattle, cheese and hops. Thomas Hardy chose it as the setting for the scene in his novel 'The Mayor of Casterbridge' in which Michael Henchard sells his wife. Today it is a funfair with crafts, traction engines, morris dancers and food and drink.
Here are some diary dates:
– Nottingham Goose Fair, 1-5 October 2014
– Tavistock Goose Fair, 8 October 2014
Feast of St Michael and All Angels
Michaelmas Day is the religious Feast of St Michael and All Angels. It celebrates Michael, protector against the dark of night and the greatest of all Archangels, who defeated Satan, expelling him from heaven.
Michaelmas Day is one of the four traditional quarter days on which rents were due and debts and conflicts resolved. In England, Wales and Ireland the three other quarter days are Lady Day (25 March), Midsummer Day (24 June) and Christmas Day. The old Scottish quarter days, known as 'term days', are Candlemas (2 February), Whitsunday (15 May), Lammas (1 August) and Martinmas (11 November).
Michaelmas fare
Why is goose a popular dish at Michaelmas? And is it true that blackberries picked after this date have lost their flavour?
By this time of year, free range geese have been feeding on the stubble remaining in the fields after harvest, so the flavour will be good. And they won't yet have put on the fat which will keep them warm in winter.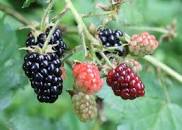 As for blackberries, some say that when the Archangel Michael threw Satan out of heaven, the devil fell onto a blackberry bush and in his anger he cursed the fruit, scorched it with his fiery breath, stamped and spat on it.
It's no wonder that blackberries picked after Michaelmas Day are unfit for eating if you believe this! That is, if you are lucky enough to find any still in the hedgerows………..