Rose Calendars Shortlisted for Solutions Awards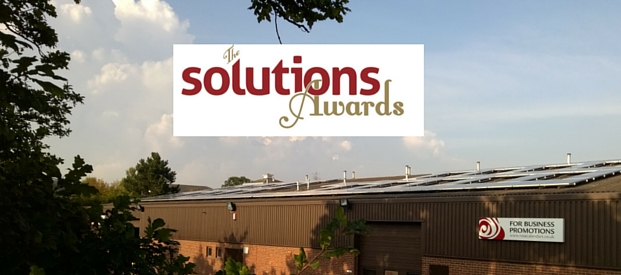 We are delighted to announce that Rose Calendars has been shortlisted for The Solutions Awards 2015.
This annual event organised by Industry magazine 'Print Solutions' acknowledges and congratulates people in the industry for creativity, innovation, ideas and inspiration. Open to printers, publishers, designers and creative agencies, the award ceremony and final voting will take place in London on 17 November.
The awards go to companies and people who have developed 'solutions' to issues within their own businesses. In our case, we have entered the category for 'Solutions for the Environment' with our solar panel installation, to demonstrate efficiency and green credentials, whilst reducing our carbon footprint.
Find out more about the solar panel installation at Rose Calendars
The awards are voted for by the industry and the general public via online voting, followed by interactive 'keypads' at the event itself. Every vote counts.
Interested parties can go online to vote for us at:
Your vote is important to us and we would be very grateful for your support of our entry.