Pineapple the Penguin is adopted through Calendars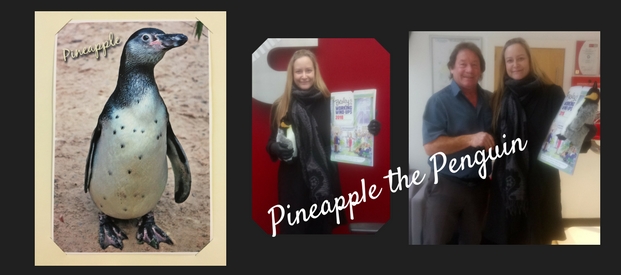 A lucky competition winner has recently taken delivery of a special adoption package of a penguin named 'Pineapple'. Throughout 2017, the 'Penwill's Working Windups' Calendar in the humour category, held a number of wind up penguins on each month. Customers in receipt of the calendar were invited to submit their guess each month, confirming the number of penguins found on the calendar leaf.
The winner was Paula Whitaker of Cummins Turbo Technologies in Huddersfield. Paula is the Manufacturing Engineering Coordinator at Cummins. She had received a copy of the calendar from Vaplas who purchased the calendar to give to their customers. She enjoyed taking part in the competition each month as she is an animal fan, and the idea of the prize appealed to her. Each month she submitted her entry, up until August when the competition finished. She thought no more of it until she received a phone call telling her the good news. Paula was delighted to find out she had won and chose to adopt a penguin rather than take up the offer of an experience day as she felt it would be better for the animals.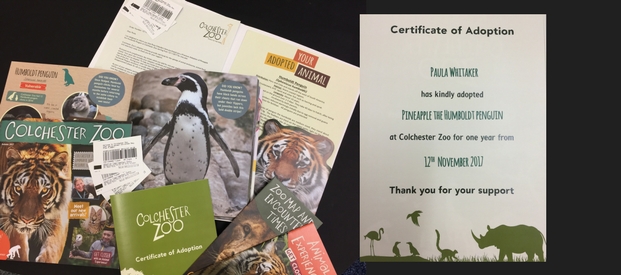 Her adoption package included a photo of a Humboldt Penguin named Pineapple; guest passes so that she can visit her 6 times during the year, and a pack of information about her and her home Colchester Zoo. The adoption lasts for a year and during this time, Paula is hoping to make it to Colchester to visit her newly adopted friend.
She was presented with her prize by sales agent Brian Crowther who is a local sales agent for Rose Calendars in Yorkshire. His customer Vaplas have been buying Rose Calendars for a number of years and were pleased to hear that their corporate gift had been so well received by their client.
10 Runners up, who also submitted correct entries received Clockwork Penguins.
Other interactive calendars which provide year-long engagement for customers and users of the calendars given as promotional business gifts include multi-award winning title '360interactive calendar', with user-navigable photospheres of some of the world's most stunning locations; 'Countryside Walks' with location photos and walking routes accompanied by OS maps showing the route and the 'Discover Britain' calendar with discoverable landscapes of the British countryside.