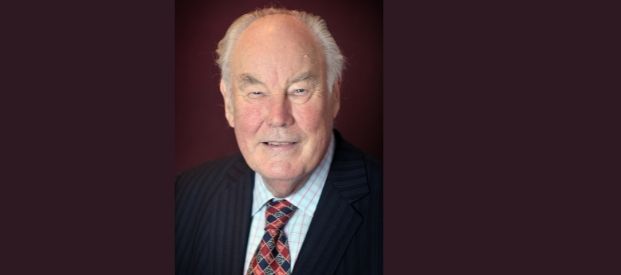 We are saddened by the passing of our Chairman Chris Rose, who died at the end of February after a short illness.
Chris was born in Colchester in July, 1937 and he lived and worked in Colchester for most of his life, attending Colchester Royal Grammar School from 1942 until 1955.
At the age of 18, he had to complete two years of National Service with the army, in the Royal Ordinance Corps. He was based in Greys, Thurrock. He told how this was quite a shock for him but  learnt a very valuable lesson in how to deal with different people which would be very useful to him later in life when he joined the family firm. He said he "grew up" in the army, having led a quiet home life. Discipline was key, having to accept instructions and orders from his superiors and people who sometimes were not that pleasant. At the time he felt it interrupted his life and career and it was rather a waste of time, but by the end of the two years he'd met all sorts of people and he felt that it shaped him for a life in business.
In July 1957 Chris finished his National Service and returned to Rose of Colchester Ltd to work for the family firm for the summer. In the autumn he joined London College of Printing on a trainee Management course and lived at accommodation in Hampstead. He said this was one of the happiest times of his career. He found himself living with likeminded people with similar characters to himself.
In 1959 Chris returned to join the business full time, having received his diploma with credit. He joined his father Ivor and brother Richard (known as Dick) in the role of production, putting the knowledge he'd learnt at college into practice.
Chris had to prove to the staff he could bring in expertise and knowledge at a time of great change within the printing industry, introducing new methods and techniques. The biggest of these changes was from hot metal to litho printing, and he continued to see change carry on within the business in an industry which never stands still in terms of technology.
On Saturday 24th February 1962 there was a fire at the factory in Kendall Road. Dick called Chris to get there as soon as possible, after employee Edna Winterflood raised the alarm as she'd seen smoke coming from the building. Chris raced to the factory where they were still damping down the fire.
The business couldn't continue at Kendall Road, with alternative premises found so production was able to continue. New equipment was bought and located in the Crowthers building on East Hill which had spare capacity for rent. This was sourced through Baker Bros Builders and Chris remembers purchasing large tarpaulins to secure the building from the elements. After six to nine months the factory had been repaired and rebuilt sufficiently for the business to return to Kendall Road. Manufacturers and suppliers were sympathetic and understanding in supporting the business in its time in temporary premises.
Chris married his wife Judith in April 1963 and the brothers Dick and Chris continued to share responsibility for production, with one week each either on production or 'on the road' visiting customers. Chris covered a wide area as a salesman, visiting Suffolk, Kent, Sussex, Newcastle, North Wales and East London, often acting on behalf of retired sales agents until a new appointment could be made.
1971 was a landmark for Rose of Colchester, as Chris and Works Manager Graham Langton bought the company's first offset litho printing press, having previously operated letter press machines, enabling the company to move forwards in quality of printing. The firm's competitive pricing enabled it to attract a better quality market and a starting base of 40 sales agents grew to over 75 by the mid 1970's.
Ivor Rose, Chris's father died in 1981 aged 82 and Chris then concentrated more on the production, communication and finance in the business, leaving the sales side to Dick. Chris had been shadowing his father so this came as a natural progression. Chris enjoyed introducing new technology and improving quality within the firm and was very proud of his achievements within the business.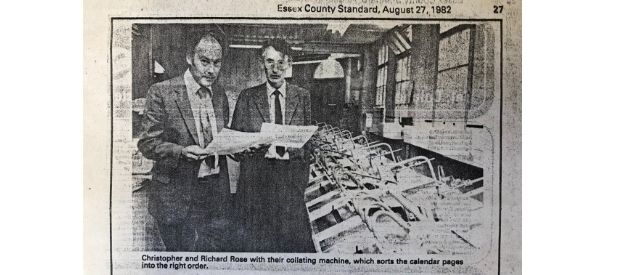 By 1986, the company had outgrown the premises in Kendall Road and the decision was taken to purchase an acre of land on the new Severalls Industrial Estate, and the move to 15,000 square feet offices and factory combined was completed in 1987 with Chris achieving his lifetime ambition to oversee the design and build of a new purpose built factory where the company still resides today. He was instrumental in the whole process, and was extremely proud of the achievements accomplished at the Severalls factory over the years. This was further added to in 1997 with an additional 10,000 square feet of warehousing and office space added to the existing building.
Chris's son Michael joined the firm in 1991, following in his Father's footsteps having also attended LCP, being the fourth generation of Rose family to manage the firm. Passing the baton of management of the company to Michael in order to take up the role of Chairman, the occasion was marked with an afternoon celebration at the Officers' Club in Colchester in August 2004, where staff past and present, suppliers, associates and family joined the company in a tribute to mark Chris' career. A caricature cartoon of Chris was commissioned by artist Graham Thompson who was used in the promotional calendars of the time.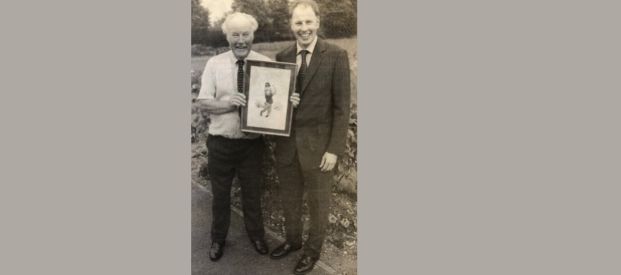 2008 marked a century of business for Rose Calendars which was recognised in various ways throughout the year. A medieval banquet was held in Cambridge for sales agents and their partners, centenary roses were given as gifts (sourced locally from Cants of Colchester) and an afternoon party was held for staff and colleagues at Colchester Officers' Club. Chris was proud to be able to celebrate the achievement of one hundred years of business. More recently he spoke of his pride in bringing Rose Calendars from a small family business to be the leading calendar printing company in the UK. He cited family being key, running through the business's heart, with many employees being related to each other, creating a real sense of community. He had taken a step back from the day-to-day running of the business, but still attended regular board meetings and kept in touch on a weekly basis with everything going on. He had contact with past employees and colleagues, dating back over 60 years who had become friends and loved to reminisce with him.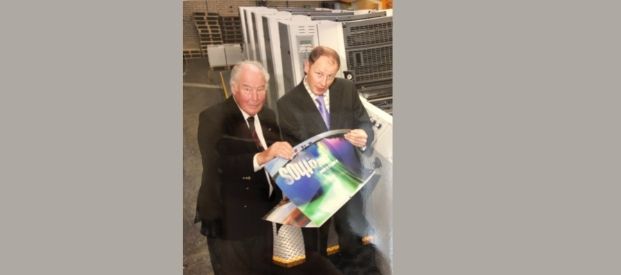 In 2011 the company welcomed MP Bob Russel, with Chris hosting the local business man for a factory tour. Most recently Bob has completed a series of articles on the history of Colchester and has included details about the old factory in Kendal Road.
In 2018 the company celebrated 60 years of Chris's service yet he was modest and didn't want a fuss made, preferring to focus on those staff who were celebrating 25 and 30 years' service at the same time.
When not at work, Chris was an active member of the local parish council and Braintree Male Voice Choir. He was a season ticket holder at Ipswich Town Football Club for over 50 years, and was presented with a letter from their chairman to mark the occasion of his 80th birthday in 2017. Latterly he moved his ticket closer to home for a seat in a box at Colchester United. He enjoyed a couple of seasons watching the team play and the facilities at Western Homes Stadium.
Chris leaves his wife Judith, two sons Anthony and Michael and six grandchildren. He has been described as a true gentleman and one of the kindest and fairest people to everyone who knew him.