What Makes A Successful Modern Calendar?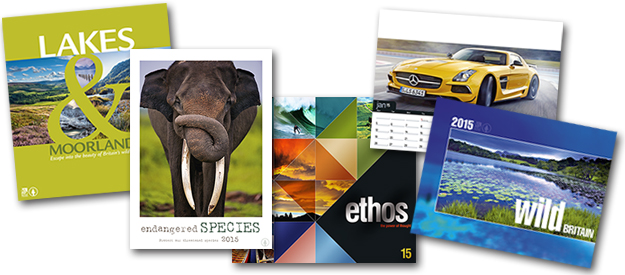 In this digitally obsessed age, it is endlessly surprising to find out that so many businesses still rely upon the paper calendar. It's not as if there aren't enough virtual alternatives – we've got digital datebooks, calendars, logbooks, diaries, notebooks and a whole host of other technological tools. There is a digital calendar attached to the desktop tool bar of every single domestic computer. What is it about the paper calendar that we just can't bear to see disappear? Well, for many – it's the instant nature of the paper calendar that wins out. It doesn't matter how sophisticated your computer happens to be, you've still got to turn it on before you can input a single character. It's one of those rare and curious cases where the physical product still trumps the virtual one every time.
The question is – can promotional business calendars be used to effectively and successfully increase your brand awareness? The answer is a simple one – if designed and distributed correctly, it's also a resoundingly positive one. There are very few marketing tools that are as uniquely effective as the branded business calendar. If you want to make the most of this opportunity, however, you've first got to work out what the market wants before you can supply it. One of the biggest sellers, for example, has always been wildlife calendars. You simply can't go wrong with animal themed designs. The same can be said for things like cars, humour and travel themed calendars – they'll always be popular. Here are some tips and tricks that you can use to make sure that you end up with a successful contemporary calendar.
The Right Format – before you start looking for designs, it's important to think about what kind of format is going to be the most successful. It's a mistake to assume that standard full sized products are all that's out there. At Rose Calendars, we design and produce branded business calendars in a wide variety of different sizes and formats. There are compact, portable memo calendars for desks and offices that have a limited amount of space. You can, of course, still invest in standard sized products, but we also have slim-line calendars that are perfect for tacking on office walls for quick access. The type of branded product that you choose will largely depend on who you're hoping to 'sell' it to – in offices and contemporary workplaces, both small and large calendars can be used. For conference or board rooms, larger products are most suitable. For desktops and offices, more compact solutions are often the preference.
Make It Useful – it's no good choosing a visually striking calendar, only to completely neglect the need for empty space. The reason why branded business calendars are such great marketing tools is the fact that they're actively useful – they solve a problem. There needs to be enough blank space for users to input as much date related information as they need. In fact, you can help out with this by incorporating national dates into the design of your calendar. These dates should be things like St Patricks Day, St Georges Day, national bank holidays and any events due to be celebrated by the whole country. A calendar from 2011, for example, would need to include details of the royal wedding. It's important to give credence to national dates, because lots of people tend not to know exactly when they're taking place until they open the relevant page on their work calendar.
The Right Design – when it comes to contemporary calendars, there's an awful lot of choice out there. Whilst there are some designs that are a little more niche – things like modern art and glamour – there are just as many themes and styles that seem to be timeless. As aforementioned, you can't ever really go wrong with animal themed calendars. There's a big market out there for well designed automotive calendars too. At Rose Calendars, we've got various classic and contemporary car designs available for keen driving enthusiasts. In many ways, cars are one of those themes that come hand in hand with notions of wealth and class. The right car calendar can actually give an executive office a subtle, but powerful, sense of sophistication and style. If you think about classic racing cars or vintage sports cars, for example, you also tend to think style and substance.
Perfect Timing – this is a factor that lots of businesses tend to forget about, despite the fact that it's bound to have a big influence on whether or not a branded calendar is successful. It's a good idea to think about when you want to distribute your product, before you actually design and create it. If you don't, there's always a chance that you'll be left trying to make important decisions during the very period in which your calendar will sell the best. It should come as no surprise to find that the best time to distribute branded calendars is in November or early December. If you leave it until just before Christmas, you could find that clients have decided to go with a product from another company. In fact, businesses tend to want to sort their corporate calendars out early – get in there before anybody else and offer your clients the chance to be well organised for the year ahead.
A team of expert designers is always on hand at Rose Calendars both to answer any questions that you might have and to help you with the creation of a unique product and accompanying personal advertisement. We are more than happy to work with companies who wish to supply their own artwork too. If you would prefer to do this, please check out our page on How to Supply Digital Artwork. If you would like a quote for your business calendars, please Contact Us at Rose Calendars.