360interactive Calendar Wins an 'Out of This World' Award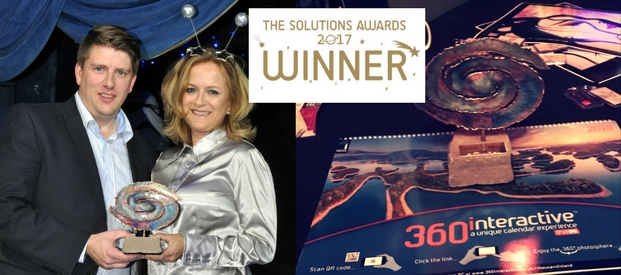 Our unique advertising calendar '360interactive' continues to pick up awards as we return from an 'Out of this World' event in London at the Annual Solutions Awards, having picked up a beautiful trophy sculpted from rock and copper.
The latest win for '360interactive' comes in the 'Solutions for Innovation' category at the Solutions Awards, 2017. Held on 14th November, this year's Solutions Awards featured an 'Out of this World' theme, and combined advance online voting with audience votes on the day to decide the winner in each category. Rose Calendars received an impressive 993 advance votes from customers, colleagues and contacts voting via email for the Rose Calendars entry. Organisers mentioned that this was one of the highest pre-event votes total, and were not surprised to see Rose scoop the award on the day. Voting continued at the tables, with guests choosing to cast their votes via an interactive key-pad, resulting in the impressive total of 45% of the overall category vote with the other nominees taking 28% and 27% respectively. The total number of advance votes across all categories and nominees at the event was 34,011, so there was plenty of participation.
This is the 5th award the 360interactive wall calendar has won. Other wins for the same calendar include:
National Calendar Awards 2017
Promotional Gift Award 2017
World Calendar Awards 2017
Innovation Excellence Award, certificate of innovation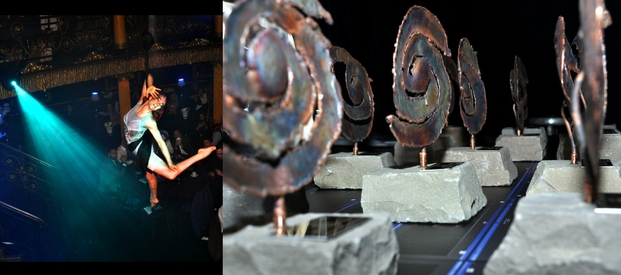 Organisers of the event Earth Island Publishing put on a fabulous event, which included themed decorations, entertainment and refreshments for the guests who attended the awards ceremony. The sponsors included Arctic Paper, e-shot, Focus Label Machinery, Iggesund Paperboard, Infigo Software, Kernow Coatings, Mondi, Morgana, New Vision, Optimus, Premier Digital, Premier Paper, Stora Enso and Xerox. A large student contingent were also present at the awards ceremony, and entered categories which recognise their contribution to the printing industry.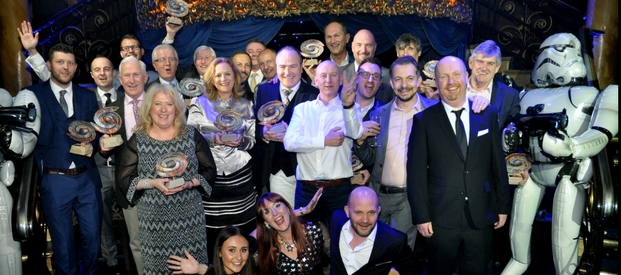 In 360interactive, each month's stunning photo is accompanied by a QR code which links to a 360° photosphere of the location. After scanning the code, the calendar's recipient is able to explore via their smartphone or tablet. The calendar can be viewed here:
https://www.rosecalendars.co.uk/interactive-wall-calendar