Double Award Win at The Calies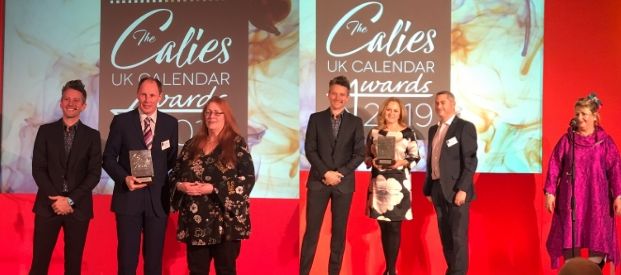 Rose Calendars secured two fantastic wins last night, at the annual calendar awards event – The Calies. Held at The Stationers' Hall in London, this prestigious event comes as a welcome interlude during one of the busiest times in the calendar production year.
The Calies celebrates excellence and innovation in the calendar industry, and offers a chance to recognise variety and quality in print.
Publishers and producers of Calendars, Diaries and Advent Calendars were joined by finalists, judges, industry colleagues and sponsors at the dedicated awards ceremony. There was a chance to view the finalist's entries ahead of the awards, and to see which calendars and diaries had made the selection into the final.
The ceremony kicked off with a welcome by Jakki Brown from Max Publishing who organises the event and a game of 'higher or lower' where the audience were invited to guess answers to related conundrums.
The Senior Buyer of Waterstones Hazel Walker then took to the stage, and shared her interesting insights into the calendar buying market in the high street retail operator. With interesting statistics and information, the audience found this enlightening.
Comedian Stuart Goldsmith was then invited to host the awards, giving an entertaining and slightly tongue-in-cheek look at the industry. Stuart's wit was appreciated by the audience however, who engaged with the humour in a light-hearted manner.
Rose Calendars were finalists in the following categories:
Best Corporate B2B Animals or Natural World Calendar – Deep Blue
Best Corporate B2B Scenic Calendar – 360interactive (Winner) and also Colin Prior Elementals
Best Corporate B2B Contemporary Calendar – Ethos, and also Iconic Structures (Winner)
Best Corporate B2b Special Interest, Bespoke or Humorous – Eagle Speedsters bespoke calendar.
The win for 360interactive, brings the total of awards for this title to an impressive seven. Providing interactive content by scanning a QR code off the monthly calendar sheets, the customer is transported into the photosphere bringing the calendar alive through your smartphone or tablet.
https://www.rosecalendars.co.uk/interactive-wall-calendar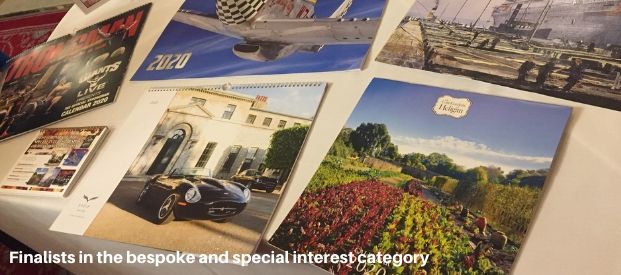 Michael Rose, Managing Director of Rose Calendars said "The Calies provide an excellent opportunity to showcase our advertising calendars, proving they offer customers the chance to promote their brand all year. With calendars in the finals in categories across the board, we are very proud to be a part of these awards and to have secured 2 awards this year."