Ethos wins 3rd award in World Calendar Awards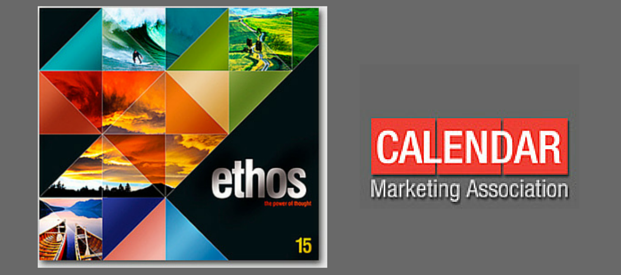 Our highly acclaimed Ethos Calendar has just won it's 3rd award this year, in The World Calendar Awards.
Up against the Australian Weather Calendar and the Official Scenic Calendar for Utah, Ethos has done well to scoop a Bronze Award for Best Printing in this awards programme run by The Calendar Marketing Association, in a global competition.
Entries and samples were submitted at the end of last year, and posted off to the USA where they were judged in a prestigious and highly competitive environment. This is the first time Rose Calendars have entered this competition, and we are very proud to have been awarded a prize.
This adds to the total number of awards achieved for our range of 2015 Promotional Calendars and brings the total to 3 alone for Ethos.
A panel of judges examined all entries and rated the entries on the following criteria:
– Quality of artwork/photography/graphics
– Readability and information quality of the calendar grid
– Originality of the calendar
– Complete execution of the calendar subject/theme
– Fulfillment of the category entered
'Butterflies 2015'  by BrownTrout Publishers, Inc was awarded 'Best of Show' in the National Awards section, with the winner of the International Award 'Best of Show' in the World Calendar Awards going to 'Ghosts of the Great War' submitted by Ghosts Publishing Co.
The Ethos Calendar for 2016 can be seen here, and can be proud in this highly competitive World Calendar environment.
Both the Ethos wall and desk calendars combine inspirational quotes and outstanding photography to impress clients and keep them engaged. Specialist finishes on this calendar include blind embossing, matt lamination and high gloss uv coating.