Pallets Recycled into Picket Fencing, Bug Hotels and Kindling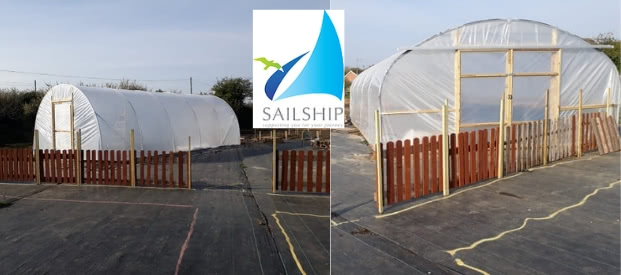 As part of our green initiatives and with a view to recycling more of our waste, Rose Calendars have recently donated some of our unwanted timber pallets to a local Essex based charity to breathe a new lease of life into the wood and create useful products and activities.
Sailship caters for learning disabled adults who have a mental health support need, who wish to develop work and life skills towards further training, employment or volunteering. For others, the charity affords an opportunity for social interaction and psychological health improvements through its social and therapeutic provisions.
This unique supported training is delightful to see, with the results of the work done by its members being useful and practical, as well as giving these young adults a chance to develop important life skills.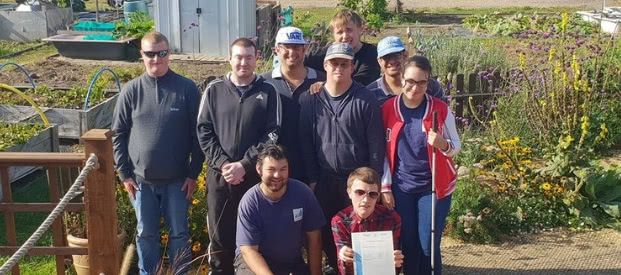 Started in 2013 by Liz Barritt, the organisation benefited from EU funding and a grant from Edith Elms Special School in Elmstead Market and following the acquisition of land owned by the Rush Green Allotment Trust which required extensive clearance, the idea to develop the land and cultivate it by the charity became a reality. By February 2016 Liz had secured significant funding enabling the project to move forward in a more tangible way meaning the vision could become a reality.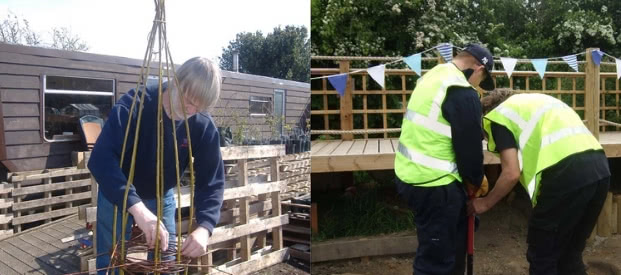 In the latest activities, our donated pallets have been recycled and turned into new picket fencing around the cleared site. Poly tunnels and raised beds provide growing resources for vegetables, fruit, flowers and plants, and create projects and activities for the members to take part in, including woodwork, gardening, craft and practical skills. Other pallets will be used to create a giant bug hotel at local Lifehouse Hotel and Spa in Thorpe-le-Soken. Planters for Sailship's Community Outreach Project will be launching in May and the wood will be used for many other projects on their site, with even the leftover wood being chopped into smaller pieces to be sold in bags for kindling from their onsite shop with all proceeds going back into the charity.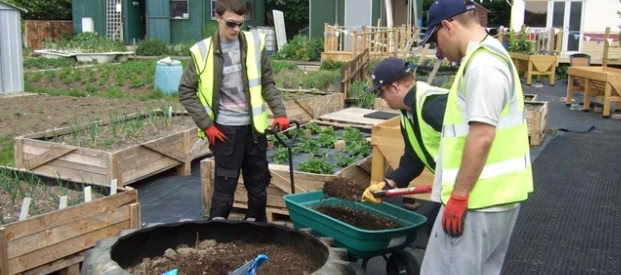 We will continue to supply Sailship with more of our unwanted pallets and look forward to seeing what else is created by this wonderful enterprise. Watch this space for more news and photos as the year progresses.