Calendar Factory Space Grows Despite Lockdown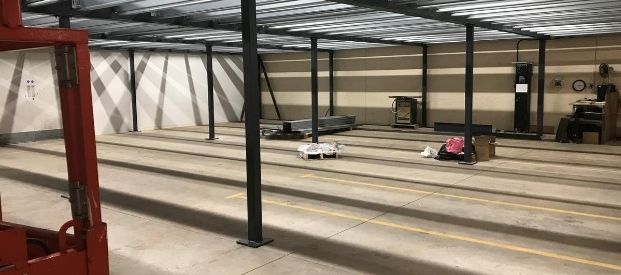 Despite the pandemic, Rose Calendars have continued to be a leading company for development and progression in promotional products, and we are delighted to share some good news from our Colchester calendar printing factory. The space we have available to store customer's printed orders has increased with the opening of a new purpose built storage facility in a previously un-used area.
A specialist racking and mezzanine floor construction company worked with our staff just before lockdown commenced, to convert a space which could hold boxes of printed calendars which are awaiting dispatch to customers.
By using an innovative system, whereby orders are printed in groups of similar sized calendars, we can ensure these are sent out to customers exactly when they are required. This efficient and economical method means wastage is minimal and time used to produce the calendars is used wisely to ensure the customer's requirements are met.
In addition to the extra 200 square meters of storage space, there's also room to store materials and supplies with the new area adapting well for many uses. In line with our company's environmental policy, all the new lighting to the area is LED, using low wattage power generated partly from the solar panels installed on our roof. We maintain our zero waste to landfill scheme too, so nothing is wasted, instead being recycled or repurposed.
There is even a purpose built lift installed to speed up the movement of work around the building. This was in fact the most difficult part of the installation project – initially the position presented a real challenge, but with clever adjustments a lift has been accommodated within the build which will prove invaluable as we head towards the busy production season for promotional calendars.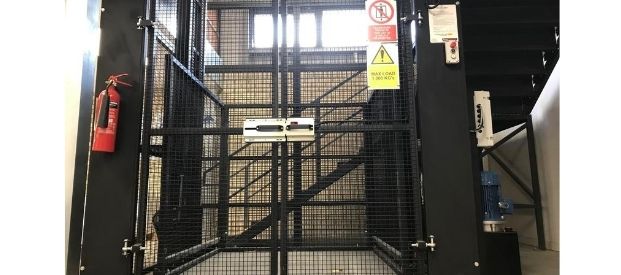 Once companies begin to return to offices and workplaces, or even continue to work from home, the need to promote businesses through advertising calendars becomes key to every brand. Communicating company details every month on a promotional calendar is more critical now, than before the pandemic, so we are delighted to have the extra space and capacity to help more customers to do this effectively.